Hampton Concrete Contractor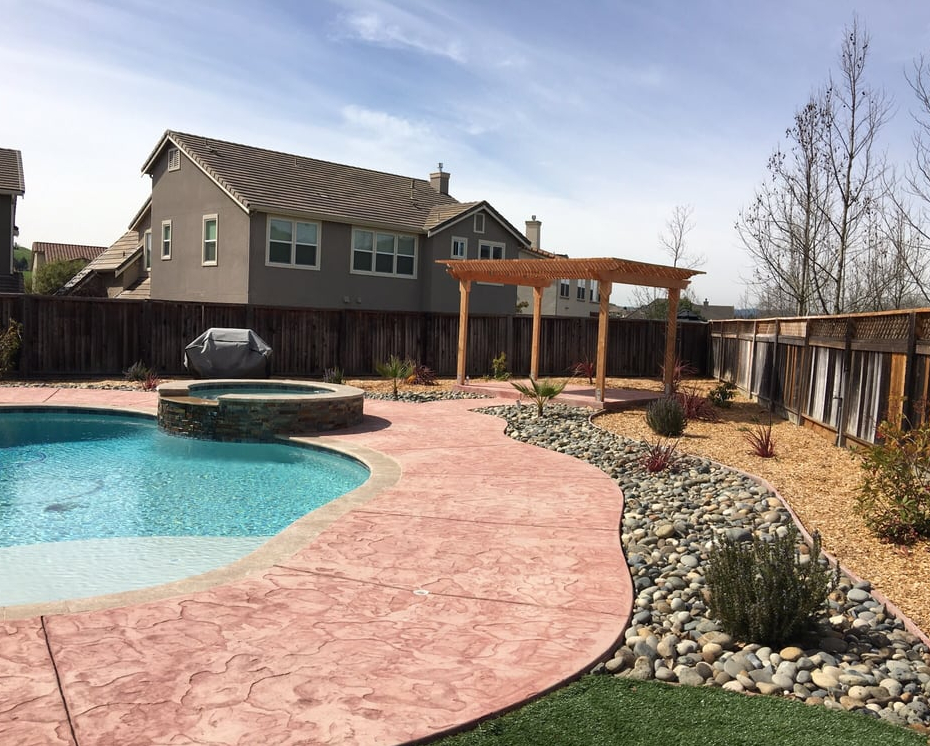 Concrete is a durable, versatile, and affordable material that can enhance the appearance and functionality of your property. Plus, it's easy to maintain – just sweep and hose off any dirt or debris. Homeowners in Hampton trust concrete contractors to provide high-quality concrete work that lasts for years. So if you're ready to boost your home's curb appeal with concrete, call Portsmouth Concrete Company. We offer concrete services for every need. Contact us today at 757-798-8871 for a free estimate!
About Portsmouth Concrete Company
Portsmouth Concrete Company is a trusted and reliable concrete company in Hampton, VA. We offer a wide range of concrete services to meet your every need. We can do everything from concrete driveways and sidewalks to concrete patios and pool decks! Our experienced professionals will work with you to create the perfect concrete solution for your home or business. Contact us today at 757-798-8871 to learn more about our concrete services!
Portsmouth Concrete Company: Excellent Concrete Contractors
Hampton homeowners know that well-crafted concrete work is essential to a well-rounded home improvement strategy. Not only does concrete add value to a property, but it can also make life easier and more enjoyable. That's why it's important to find a qualified contractor who can provide reliable service and deliver outstanding results. With the right contractor, you can be sure that your concrete project will be completed on time and within budget. So what should you look for when searching for a good concrete contractor? Here are some key characteristics to keep in mind: 
Experience: A contractor with years of experience in the industry will have the knowledge and expertise necessary to handle any type of concrete project. 

References: A good contractor can provide you with references from satisfied customers. 

Warranty: A quality contractor will stand behind their work with a warranty.

Flexibility: A good contractor will be willing to work with you to find the best concrete solution for your needs.

Creativity: A good contractor will be able to offer creative concrete solutions that enhance the appearance of your home.

Customer Service: A good contractor will always put the customer first.
Portsmouth Concrete Company possesses all of these characteristics and more. We have been serving Hampton homeowners for many years and are dedicated to providing the best possible concrete services. Contact us today to learn more!
Why Use Concrete for Your Property?
Renovating or building a home is a huge investment. You want to ensure you use the best materials to protect your investment. Concrete is a great material for your property for many reasons.
Concrete is weatherproof, meaning it will not be affected by rain, snow, or heat. This makes it a great choice for homes in any climate. 
Concrete also has a very long lifespan and is very durable. It can withstand heavy loads and will not fade or crack over time as some other materials might. 
Concrete is also very easy to maintain. Just sweep and hose it off as needed, and it will always look great. 
If you're looking for a durable, weatherproof material and easy to maintain, concrete is a perfect choice. Contact Portsmouth Concrete Company today to learn more about our concrete services!
Contact Portsmouth Concrete Company
Portsmouth Concrete Company is a top choice for Hampton homeowners needing concrete work. We have a long history of providing quality services to our clients, and we always go the extra mile to ensure they are happy with the final product. If you're considering hiring us for your next concrete project, contact us today at 757-798-8871, so we can discuss your needs. We look forward to working with you!