Virginia Beach Concrete Contractor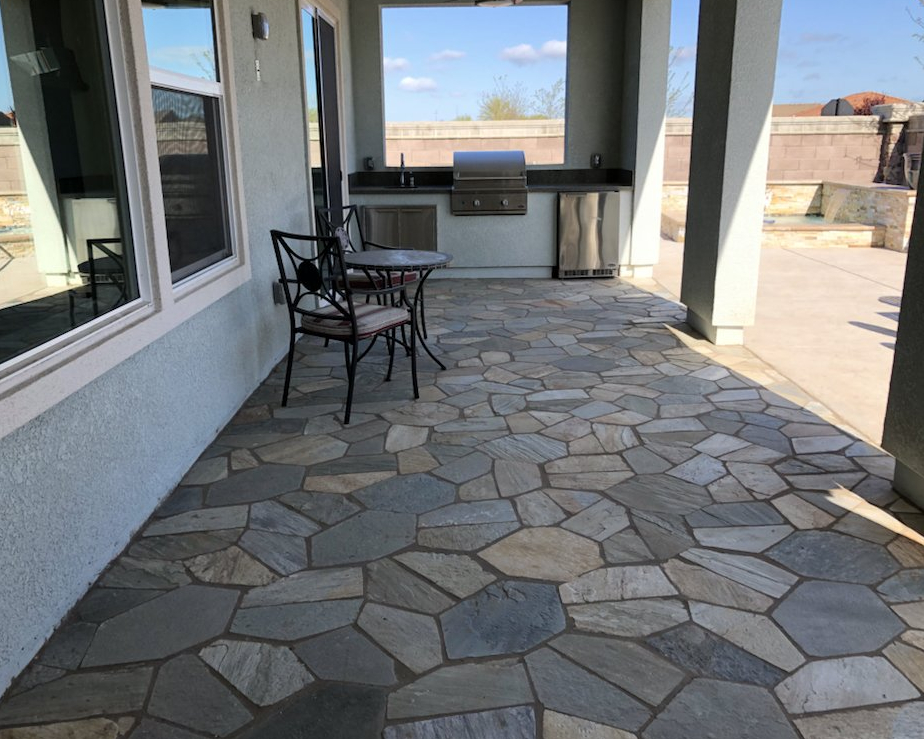 Concrete is a versatile material that can be used for various applications. Whether you're looking to install a new driveway or repair a cracked sidewalk, concrete is a perfect choice. Thanks to its durability and affordability, concrete is one of the most popular materials for home improvement projects. If you're considering using concrete in your next project, contact Portsmouth Concrete Company. We are a leading concrete contractor in Virginia Beach, VA, ready to help with your next project. Call 757-798-8871 and get free quotes.
About Portsmouth Concrete Company
Portsmouth Concrete Company is a locally-owned and operated business that has been providing quality concrete services to the residents of Virginia Beach for many years. We specialize in concrete driveway installation, concrete patio installation, and concrete pool deck installation. We also offer a wide range of other concrete services, including concrete stamping and concrete resurfacing. Contact us today at 757-798-8871 to learn more about our services or to get free estimates.
Excellent Concrete and Masonry Services in Virginia Beach, VA
Nobody does it better than Portsmouth Concrete Company regarding concrete and masonry services. Here are some of the services we offer in Virginia Beach:
Pool Deck
Adding a pool to your backyard is the perfect way to have fun during the summer months, but it's important to ensure you have a safe and enjoyable place to relax and enjoy your pool. A well-constructed pool deck can be just what you need to complete your backyard oasis. At Portsmouth Concrete Company, we specialize in creating beautiful and functional pool decks that will be perfect for any homeowner in Virginia Beach.
Concrete Driveway
Concerning driveway materials, concrete is a popular choice for Virginia Beach homeowners. There are many reasons why concrete is a good option, including its durability and weather resistance. If you're considering a new driveway, consider concrete as a potential material.
Stamped Driveway
If you want to give your concrete driveway a unique and stylish look, stamped concrete is a great option. Stamped concrete is concrete that has been imprinted with a design. This can be done to resemble stone, brick, or even wood. If you're interested in stamped concrete for your driveway, contact Portsmouth Concrete Company today.
Patio
A well-constructed and welcoming patio can be a great addition to any Virginia Beach home. Whether you're looking to add some extra living space or simply want a place to relax in the sun, a patio can be a great way to enhance your home. There are many things to consider when planning your patio, from the type of materials you use to the layout of the space. Considering all these factors, you can create a perfect patio for your needs and style.
Stamped Patio
Are you looking for an easy way to improve your home's appearance and increase its value? Stamped concrete patios are the perfect solution! A stamped patio can add beauty and character to any home, and it's a great investment that will pay for itself when it comes time to sell. Plus, it's relatively inexpensive compared to other patio materials, so it's a great option for budget-minded homeowners. If you're interested in installing a stamped patio in your backyard, we're here to help!
Retaining Wall
One way to add extra stability and support to your home is by installing a retaining wall. A retaining wall can help prevent soil erosion and water damage while adding a touch of beauty to your landscape. It can also be used to create additional living space in your yard. If you're considering a retaining wall for your home, we can help!
Contact Portsmouth Concrete Company
Are you looking for a concrete company in Portsmouth? If so, then you should contact the experts at Portsmouth Concrete Company. We have years of experience providing high-quality concrete services to homeowners in Virginia Beach and the surrounding area. Our team comprises skilled professionals dedicated to meeting your needs and exceeding your expectations. Contact us at 757-798-8871 to learn more about our services or get free estimates.