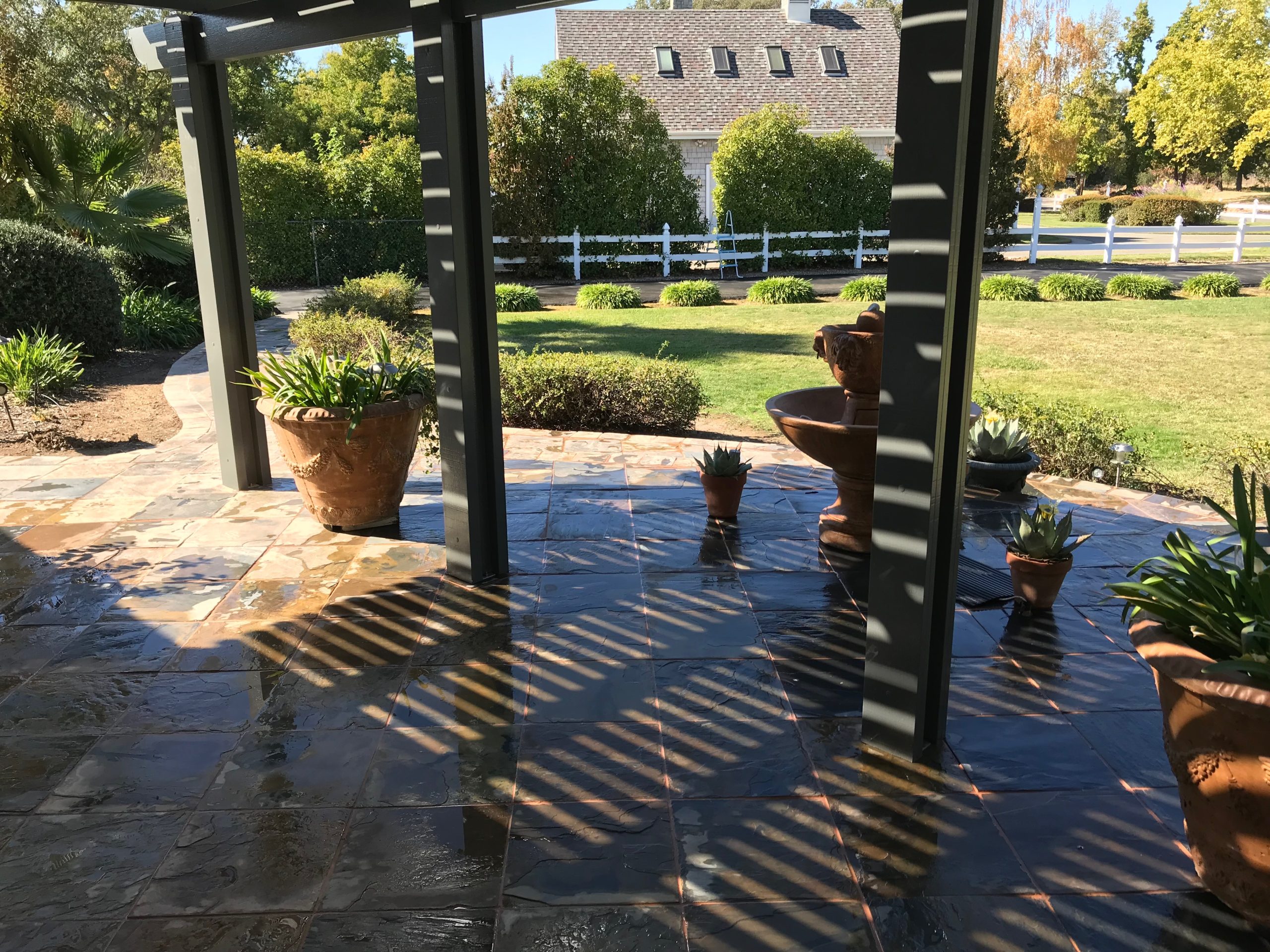 If you are like most homeowners in Portsmouth, you are always looking for ways to improve your home. One way to do this is by adding a stamped patio. A stamped patio can add value and beauty to your home and is a great way to enjoy the outdoors. There are many different options for stamped patios, so it is important to choose a contractor who knows what they are doing. At Portsmouth Concrete Company, we have years of experience creating stunning stamped patios for homeowners in Portsmouth. We would happily work with you to create the perfect patio for your home. Call us at 757-798-8871 and get free estimates.
About Portsmouth Concrete Company
Portsmouth Concrete Company is Portsmouth, VA's leading provider of stamped patio services. Our experienced professionals can help you create the perfect stamped patio for your home. We offer a wide range of colors and patterns to choose from, so you can find the perfect look for your backyard. Plus, our stamped patios are incredibly durable and will last for years to come. We also offer other services, including stamped driveway, colored concrete, concrete pavers, and more! Contact us today at 757-798-8871 to learn more about our stamped patio services!
Top-Quality Stamped Patios in Portsmouth, VA
Portsmouth homeowners always look for new and interesting ways to improve their homes. One way that many people choose to enhance their homes is by installing a stamped patio. But what is a stamped patio, exactly? And what are the benefits of having one?
A stamped patio is a concrete patio stamped with a design. The design can be anything from a simple pattern to a more complex design. Stamped patios are becoming increasingly popular because they offer many benefits over traditional concrete patios. For one, stamped patios are much more attractive than traditional concrete patios. They can also be customized to match the style of your home. Stamped patios are durable and will last for many years with proper care.
If you consider adding a stamped patio to your Portsmouth home, contact Portsmouth Concrete Company. We are the leading provider of stamped patio services in Portsmouth, VA.
Choosing the Perfect Stamped Patio Design
When it comes to stamped patio designs, there are endless possibilities. You can choose from various patterns and colors to create a look perfect for your home. Here are some tips on choosing the right design for your space. 
Portsmouth homeowners looking to install a stamped concrete patio should first consider the layout of their yard. Do you want a rectangular patio or one with curves and edges? Once you have determined the shape of your patio, you can start thinking about the pattern and color scheme you want to use. There are many different pattern options available, so take your time and browse through them until you find one that speaks to you. As for colors, neutrals are always a safe choice but don't be afraid to experiment with bolder hues. After choosing the perfect design for your stamped patio, it's time to call Portsmouth Concrete Company.
Stamped Patio Construction Process
A stamped patio can be a great addition to your home. It provides a space for you and your friends to gather outdoors, relax, and enjoy the fresh air. Here's what you need to know about getting a stamped patio installed. 
First, you'll need to call Portsmouth Concrete Company. You'll want someone who has experience with stamped patios so they can help you design and construct the perfect one for your home. Once you've contacted us, we will help you select the right type of concrete and stamping pattern for your patio. 
Once the concrete is poured and stamped, it will need to cure for several days before it can be used. Make sure you follow our instructions carefully during this process so that your stamped patio will turn out perfectly. After a few days, your stamped patio will be ready to use and enjoy!
Contact Portsmouth Concrete Company
Portsmouth Concrete Company can help you choose the perfect design and materials for your needs and budget. Our team will work diligently to ensure your new patio is installed flawlessly, creating a beautiful and functional outdoor space for you and your family to enjoy. Contact us today at 757-798-8871 to get started!